TITLE: Evenfall: Volume 1: Director's Cut Part II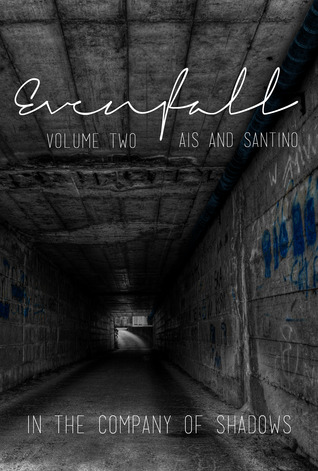 SERIES: In the Company of Shadows #1
AUTHOR: Santino Hassell & Ais
PUBLISHER: Unpublished
LENGTH:     344 Pages
BLURB:
Available at: www.inthecompanyofshadows.com
In a post-apocalyptic future, the Agency works behind the scenes to take down opposition groups that threaten the current government. Their goals justify all means, even when it comes to their own agents.
In the newly revised Director's Cut of Evenfall, the second volume follows Sin and Boyd through a long-term undercover mission in Mexico. They think the hardest part will be maintaining their covers and handling their attraction while living in close quarters, but that's only the beginning of their newest trials.
When hard and fast decisions lead to catastrophic consequences, the two agents realize getting out of Mexico alive may be their biggest challenge yet.
Warnings: Explicit violence, sex, physical and psychological abuse.
REVIEW:
First of all, this was the hot! This book revolved around their first mission, which took place far from the agency. They were in a small studio sized apartment together and thought they had different jobs leading up to the actual mission, they had no real way of being separate from each other. Since there was so much sexual tension built up between the two, the sex scenes were amazing. In fact, it had to be the hottest sex between two secret agents I've ever read.
Though this book ends in a hopeful way, I feel like ominous things are in the air for Sin and Boyd. However, I'm hoping the future books will bring some kind of break with the agency. I don't know if I'll be able to hold out on reading the updated versions of books 2-4. I'm going to try though.
RATING: Crazy about it!
DARK ARTS ELEMENTS:
Abuse, Dark M/M Fantasy, Graphic Violence, M/M Erotica, Psychological Trauma, Rough Sex
BUYING LINKS: