TITLE:   Rent Me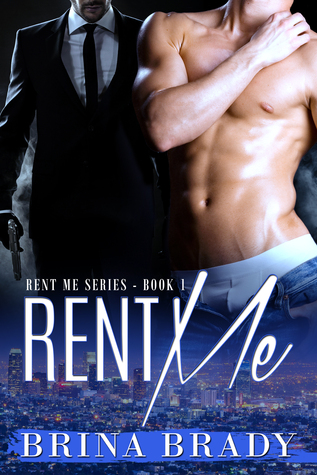 SERIES:    Rent Me #1
AUTHOR:   Brina Brady
PUBLISHER:   Brina Brady
LENGTH:   437 Pages
BLURB:
Russian mobster spanks his rent boy. Ouch!
Rent Boy Brennen wants to belong to his lover Dmitri Dubrovsky. The Russian mobster controls every inch of his life in and out of bed. Brennen works for Dmitri's escort service. His only desire is to please his lover. When Dmitri marries Nika, his lover moves him out of their home to an apartment in Beverly Hills and tells him nothing has changed.
What is Brennen going to do now?
Brennen does not understand his lover's Russian culture not allowing homosexuality. Two different cultures and age difference clash.
Warning:
This is a Gay adult consensual story focused on themes of corporal discipline punishment and explicit sex with light elements of BDSM between adult men over the age of eighteen.
RATING:  Loved it!
DARK ARTS ELEMENTS:
Abuse, BDSM, Bondage, Child Abuse (off page), Dub-con, Kink, M/M Dark Erotica, M/M Erotica, Rough Sex, Sex Worker, Incest (off page)
BUY LINKS: 
Amazon KU
ABOUT THE AUTHOR
I read and write M/M Gay Erotica/Romance novels.
I am a retired high school teacher with a Master's Degree from California State University of Long Beach and UCLA.
I taught various high school subjects including the following:world history, math, Algebra, Careers, CAHSEE prep, Independent Studies,science, Adult School, Orientation, and even middle school for three years. Let's not talk about the middle school experience. I prefer teaching high school seniors.
During the day, I read and write. I enjoy taking writing classes in my spare time.