TITLE:  Evenfall: Director's Cut Part I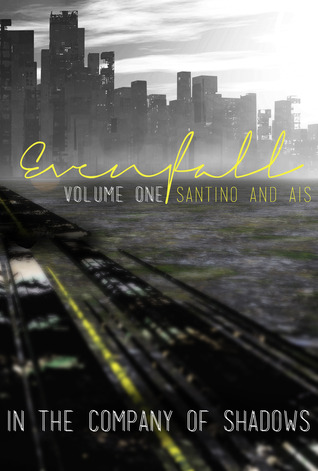 SERIES:  In the Company of Shadows #1
AUTHOR:  Santino Hassell & Ais
PUBLISHER:  Unpublished
LENGTH:  334 Pages

BLURB:
In a post-apocalyptic future, the Agency works behind the scenes to take down opposition groups that threaten the current government. Their goals justify all means, even when it comes to their own agents.
In the newly revised Director's Cut of Evenfall, the second volume follows Sin and Boyd through a long-term undercover mission in Mexico. They think the hardest part will be maintaining their covers and handling their attraction while living in close quarters, but that's only the beginning of their newest trials.
When hard and fast decisions lead to catastrophic consequences, the two agents realize getting out of Mexico alive may be their biggest challenge yet.
Warnings: Explicit violence, sex, physical and psychological abuse.
REVIEW:
Boyd's mother works for a secret agency and has decided to bring him on to be the partner of the highly dangerous, Sin. Though Sin tries everything possible to drive Boyd crazy, they end up falling for each other. They realize they want to be together, but they have to get past the agency and Boyd's mother before that can happen.
Excellent action and romance. I love it! Both Boyd and Sin are damaged goods, but in this way, they are perfect for each other. Sin; the super sexy, extremely dangerous, and possibly psychotic secret agent is not so scary when paired with the timid, androgynous beauty Boyd. Although there's a rocky start to their relationship; with almost every touch leading to an argument or misunderstanding, there is certainly love in the air and I'm hoping to see a lot of it in part II.
DARK ARTS ELEMENTS:
Abuse, Captive, Dark M/M Fantasy, Dark M/M Romance, Drugging, Graphic Violence, Hate Crime, Hurt/Comfort, Kidnapping, M/M Erotic Romance, M/M Fantasy, Psychological Trauma, Unpublished Book
BUYING LINKS: